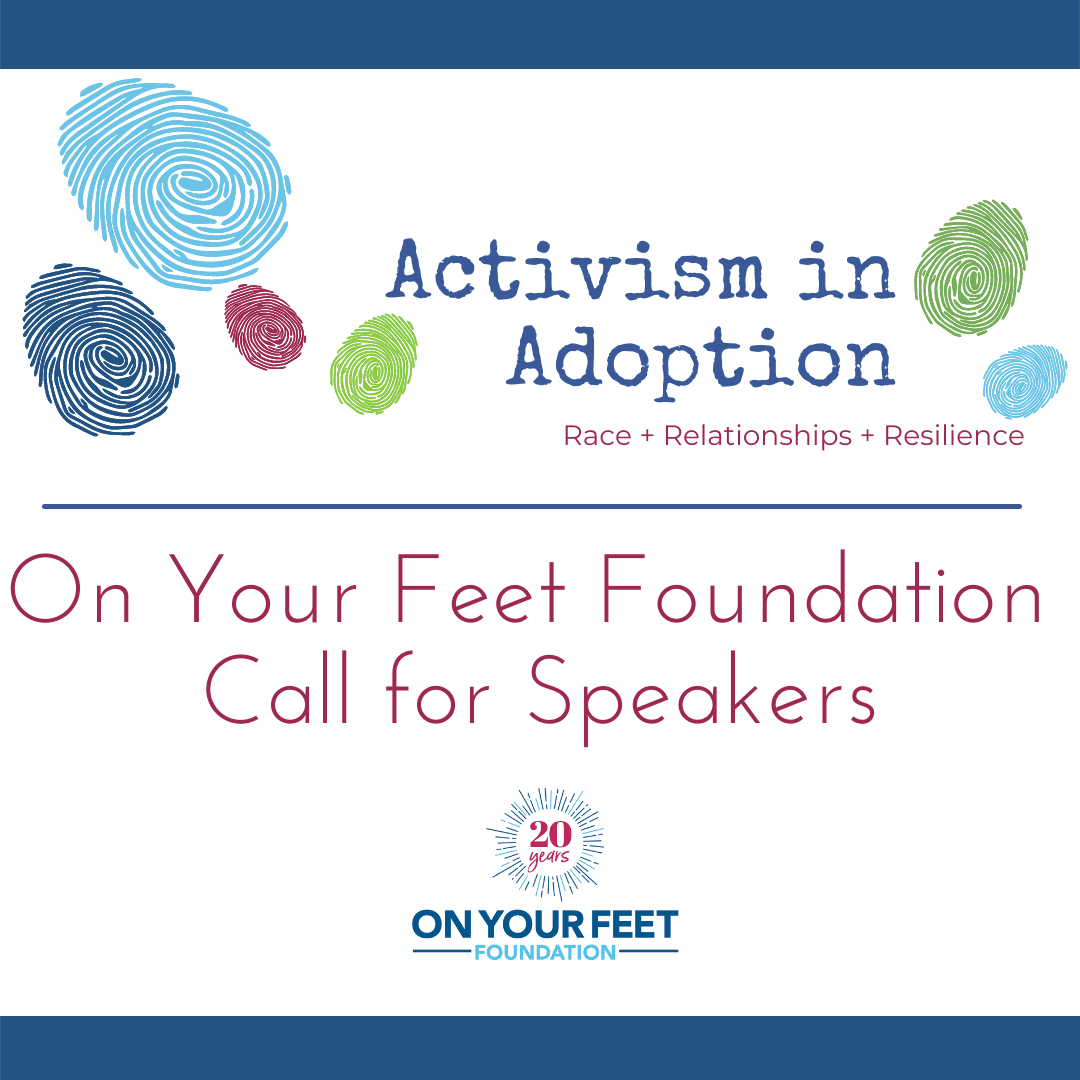 Our Activism in Adoption Speaker Series creates a safe space for everyone in the adoption constellation, as well as adoption professionals, to have honest, compelling conversations about the adoption, as seen from every point of view in adoption. Organized around three key concepts - race, resilience, and relationships - our speakers bring the kind of nuance and detail that can only come from lived experience. While it is aimed at the entire adoption community, this series is especially beneficial for adoptive parents and those that work with them, by giving them the tools they need to navigate their relationship with their child's birthparents while providing the support and care their adopted child needs to thrive. For those interested, adoption education credits are available.
This educational opportunity is meant for everyone in the adoption constellation, including adoption professionals, to help us all become better advocates for birthparents and adoptees, because we know that better education leads to better adoption outcomes. It  is a unique opportunity to learn from field experts and panelists with a breadth of experience to share and expand on key topics that are covered in required adoption education, and previous speakers have included Dr. Beverly Daniel Tatum, Hope O Baker, Liz Pryor, Billy Kaplan, Kevin Hofmann, and Isaac Etter.
As our speaker series gains popularity, we want to ensure that we are being as inclusive as possible within the greater adoption community, and to do so, we are opening up our speaker search for self-nomination. We aren't looking for people to just tell their stories (although personal stories are a common framework for our speakers), but speakers who can connect their lived experiences to greater themes within adoption in ways that can provide our audience a new way of understanding the current adoption landscape and their role in it. Proposals can include either historical or current adoption practices, and should relate thematically to either race, resilience, or relationships. We welcome proposals from those whose identities have been impacted by adoption, and whose voices are often silenced or marginalized by its practice. 
Possible topic examples include:
23andme, and other DNA companies, and their impact on adoption search and reunion
Ethical issues in adoption:

Rehoming adopted children
Open adoption agreements, and their impact on birthparents

Understanding birthparent rights
Impact on birthparents and birthfamilies of placing a BIPOC infant with white adoptive parents
Examining the impact of adoption on the greater birthparent family: siblings, grandparents, aunts and uncles
Strategies for improving outcomes for adopted people
Navigating reunion for adult adoptees and birthfamilies.
Ways current adoption narratives include or leave out birth culture, ethnicity, and race 
Adoption-competent tools for healing adoption trauma
This is by no means a comprehensive list. What we are looking for are genuine, engaging speakers whose lived experiences provide them the expertise necessary to help educate others. 
Click here to submit your speaker proposal. Please note that this is a compensated speaking opportunity.