Reading about the Birthparent Experience
One way to learn about the birthparent experience is by reading books written by birthparents. The books featured below are all written by birthparents who are involved with On Your Feet Foundation, including our 2021 and 2022 Create! Arts Grant winners. You can find more book recommendations here.
---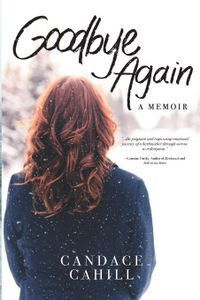 Goodbye Again, A Memoir
Candace lost her son. Twice. The first time to adoption and the second not long after reuniting with him. In this heart-wrenching and heart-warming memoir, Candace Cahill offers an intimate view of child relinquishment and child loss, the definition of motherhood, and how two things can be true at one time.
Winner or On Your Feet FOundation's 2021 Create! Arts Grant, Candace is a first mother and an LDsA, late discovery step-adoptee or NPE. She grew up in rural Central Minnesota with no running water or electricity, and by the time she graduated from high school, she'd learned books were an oasis and her guitar a good friend. After earning a Social Work degree, she embarked on a year-long bicycle trip across North America before settling in Alaska. An artist at heart, she is a self-taught silversmith, singer/songwriter, and plays the guitar, banjo, bass, and saxophone. Candace resides with her husband, Tom, in Denali, Alaska, and works as a Park Ranger during the summer months.
---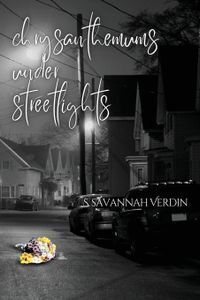 Chrysanthemums Under Streetlights
Winner of the On Your Feet Foundation 2022 Create! Birthparent Arts Grant - Chrysanthemums Under Streetlights is a memoir mainly focused on adoption trauma, homelessness, and domestic abuse that details the snowball effect that generational cycles can create. Please read with care.
A native of New Orleans, Savannah is a domestic violence outreach advocate working with Pillars Community Health in Chicago and a peer mentor with NAMI. She partners with community agencies to educate, empower, and guide communities in a collaborative effort to eradicate domestic violence. As a trauma survivor she has lived experiece to create comfort for other survivors as they find safety from violence, rebuild their lives and recover their voice. Savannah can be found on IG @influentialpencil.
---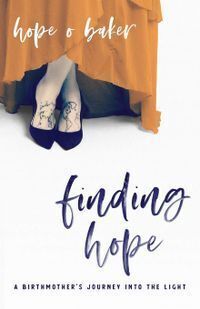 Finding Hope: A Birthmother's Journey into the Light
At twenty-one years old, Hope O Baker made one of the hardest decisions a person can make: she placed her son for adoption. She lived with her son's adoptive mother while she was pregnant and pursued an open adoption. After her son was born, Hope tried to resume her life.

But the difficulty of letting her child go gnawed at Hope. Even though she had it together on the outside—graduating college and excelling in her career—on the inside she was battling a destructive cycle of depression and addiction. When life was at its darkest, Hope managed to find her way back to the light. It's a journey she continues to this day.

Now, in this love letter to her son, Hope shows how messy and chaotically beautiful adoption can be, by sharing the authentic details of her remarkable story. From her struggles, you'll see how community can help you rebuild and be reminded of how important it is to find your voice and speak up for what you need when life hands you unexpected difficulties.
After placing her newborn son for adoption in 2013, Hope O Baker struggled with depression, addiction, and overcoming the stigma that surrounds birthmothers. In her first book, Finding Hope: A Birthmother's Journey Into the Light, she shares her story of a successful, open adoption—and all the heartache and light that came along the way. Hope, a member of On Your Feet Foundation's Board of Directors, is a passionate advocate for those on all sides of adoption. You can find her online at HopeOBaker.com or follow her on Instagram at @HopeOBaker. Hope visits her son regularly, and she currently lives with her loving partner and her wonderful stepkids.
---