Grow, Flower & Flourish: A Birthparent Journal
---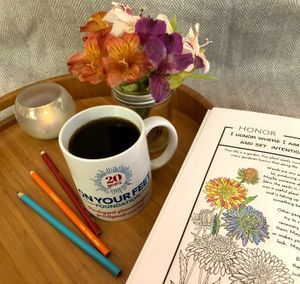 With contributions from On Your Feet's birthparents, our birthparent journal is broken up into weekly journal prompts, helping birthparents gain clarity about who they are, what they are capable of, and where they are heading in life.
To our birthparents: a journal is a journey. As you work through this one, we hope that you are reminded of your strength, your resilience, and your persistence.
$6.40 of each journal purchased helps support On Your Feet's programs and services.
---