Birthparent Tickets
---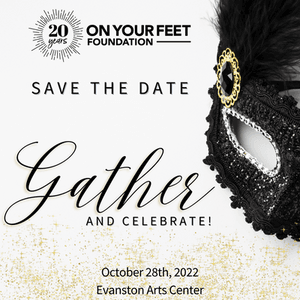 Birthparents are invited to join us on October 28th from 6-10PM at the Evanston Art Center as we come together as a community.*
We are excited to honor our roots, our dedication to our mission, and the tremendous growth and accomplishments of On Your Feet Foundation!
Birthparents are encouraged to join us and may request 1 complimentary ticket. Additional tickets are available at a discounted rate.
*Please note, On Your Feet Foundation is unable to provide transportation assistance or accommodations for this event.
Discounted & Complimentary Birthparent Ticketes
---