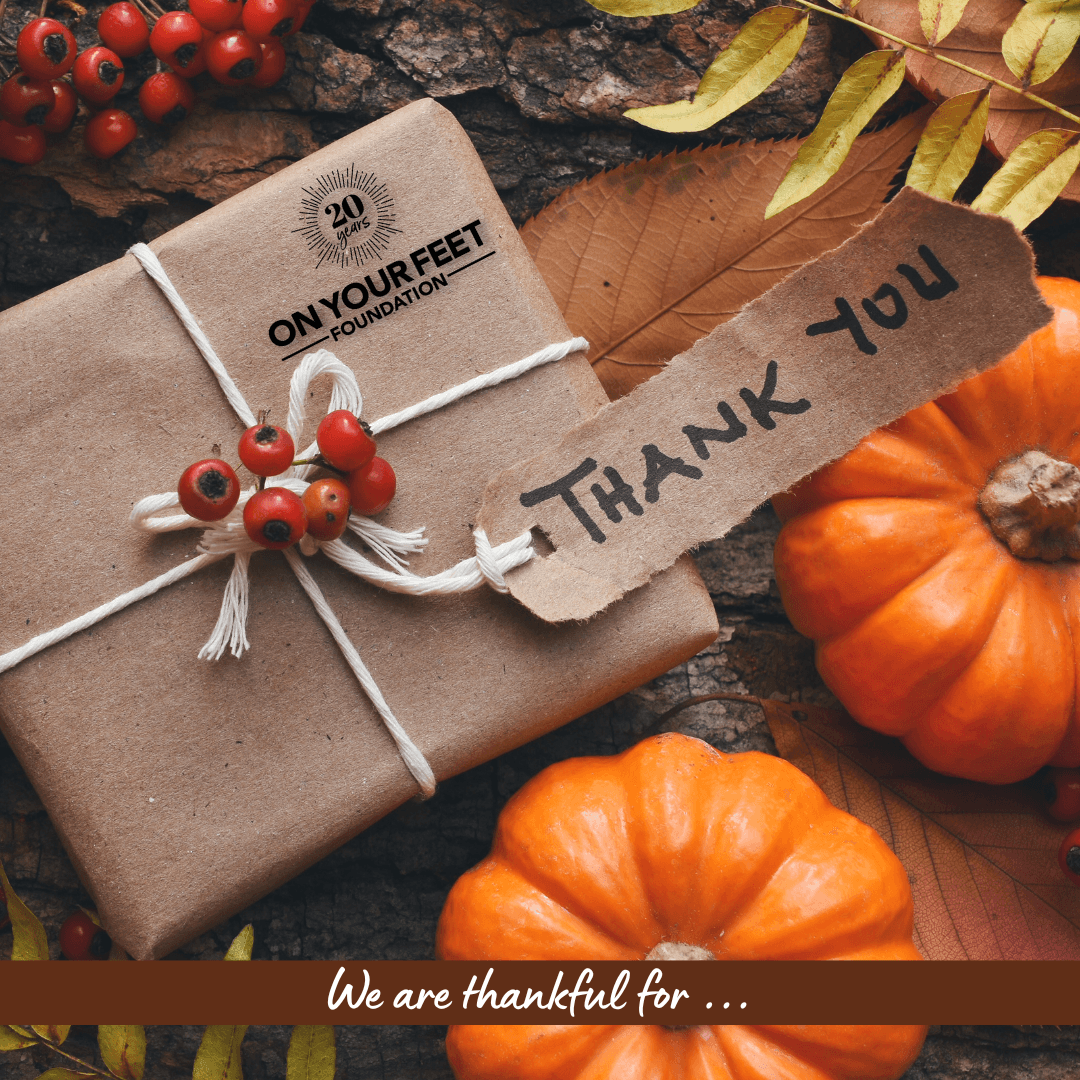 This is a great time of year for taking stock of the year's accomplishments, charting a roadmap for the year ahead, and for being grateful of all the good we hold in our lives. And so this year, we decided to take a quick poll around our (virtual) office to see what some of our staff members and Board are most grateful for this time of year.
And as always, we are all grateful for you: for the community we have built here, for the birthparents we serve, for the amazing speakers who shared their expertise with us this year at Activism in Adoption, for the adoptees and birthparents sharing their stories and generously providing us with opportunities to learn from their experiences, and for everyone who has helped us continue our mission of providing the comprehensive support and services birthparents deserve through your generous donations - we are thankful for you all.
Allison Jones, Director of Outreach & Community Engagement: At this time of year, I start to feel panicked about the Chicago weather and long dark nights ahead. So, anytime the sun peeks out for a day, I can be found gleefully pointing out the sunshine to anyone who will listen (It's a little crazy). I am also so grateful for anyone that will play a board game with me on a wintery day.  Fun fact: Jennifer, OYFF Director of Case Management, and I have a long tradition of Rummikub games. 
Jennifer Adams, Director of Case Management Services: I am thankful for all of the cheesy, cliché parts of my life. Dancing in the kitchen, long walks on the beach, star-gazing at night, cuddling up with a good book by the fire. And most of all, I am thankful for whom I get to do all these cheesy things with, my family and my friends. Showing my kids snow-capped mountain ranges, laughing with my friends over a glass(es) of wine while playing games, watching the sunset with my husband, reading that book by myself - grateful I can take the time to replenish my soul. The road to get to where I am now hasn't always been easy, but it's been so very worth it, and I am so grateful for the journey I am on.
Martha Lindstrom, Board Member: I have a wonderful family, a job that I enjoy and that makes me feel like I might be making a difference in the occasional life, and I have the time (most days) to give back a little extra through great organizations like OYFF.
Kristin Thomas, Director of Communications: I was hired during the pandemic, and this year I am grateful that I finally got to meet my co-workers and our Board members in person, at Gather! I am also grateful to my family, who, when I am frowning at my computer screen, bring me cups of coffee, walk the dog, and keep the house running smoothly behind me. And finally, I am grateful that nobody I've had a Zoom meeting with this year has ever complained (to my face!) about the absolute shenanigans my dog pulls in the background, because she has figured out that keeping her quiet means a constant stream of treats.
Katy Finn, Case Manager: This year I am grateful to be working directly with birthmothers. Listening to OYFF clients share their stories, their trials, and their tribulations,  gives me new insight into navigating my own relationships with my children's birthmothers. What a gift. Each morning I try to list 5 things I'm grateful for before getting out of bed. This morning's list was; coffee, day trips to NYC, my fully charged phone, show tunes, and clean sheets. Wishing everyone a Happy Thanksgiving full of grateful hearts and full bellies. 
Monica Tsikretsis, Board Chair: I'm thankful for OYFF's generous donors throughout the year that help us continue our mission to support birthmoms. I am also thankful for my loving boyfriend, Jeremy, for helping me celebrate another trip around the sun this week (and not reminding me of my age).  Also, all of my supportive friends who are always there when I need them.
---
We wish our entire community a safe, happy Thanksgiving.