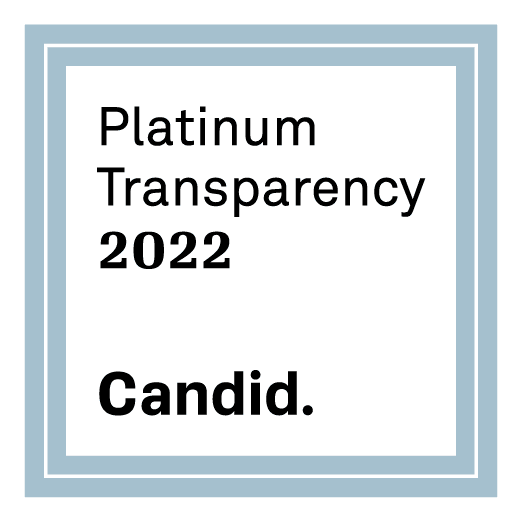 We are proud to announce that On Your Feet Foundation has achieved a Platinum Seal of Transparency Rating for 2022. This rating puts our Foundation in the top 0.1% of non-profit organizations nationally in terms of transparency, indicating that our goals, capabilities, and achievements are completely transparent and public. We are 100% donor-funded and committed to insuring that our donors have the information they need to help us provide the support and care post-placement birthparents deserve.
The GuideStar database (now part of the new nonprofit organization called Candid.) has historically been the world's largest source of information about non-profits, featuring the most up-to-date information available on more than 2.7 million organizations.  
Guidestar, founded in 1994, was the leader in developing transparency in the non-profit sphere, releasing the first searchable database for donors in 1996. Today, it's database includes all tax-exempt organizations registered with the IRS (more than 2.7 million), and its data comes from both IRS filings and non-profit reporting. They make that information publicly available, giving potential donors the information they need to make informed decisions about how to best support the causes they care about. In 2018, more than 10 million people used GuideStar data to make decisions about nonprofits and the work they do.
In 2019, Guidestar merged with The Foundation Center. This new organization, Candid., combines research, collaboration, data collection, and grant opportunities under one umbrella, all under the guiding principal of transparency, in order to connect people who want to change the world with the resources they need to do it.
For more information, check out On Your Feet Foundation's Guidestar Profile.