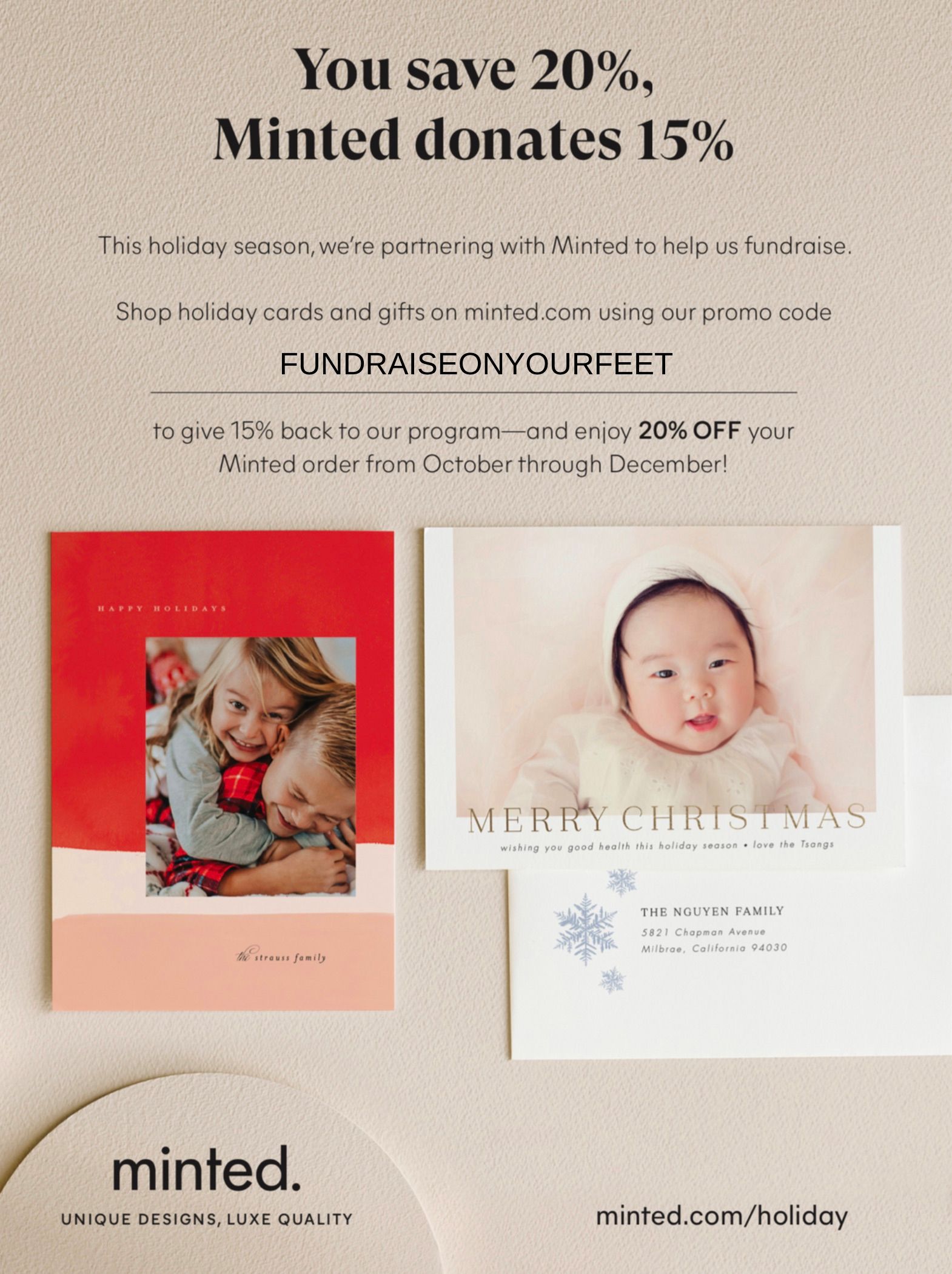 We are very excited to announce that we have partnered this holiday season with Minted, an online marketplace dedicated to sourcing their designs globally from independent artists in order to bring their customers unique and creative ways to express themselves for the holidays. 
 
It's simple: use our code - FUNDRAISEONYOURFEET when ordering your holiday cards and gifts, and Minted will give you 20% off your order and donate 15% to us, giving you an easy way to help our mission to support birthmoms. And please feel free to share this code with your family and friends, because everybody loves a deal!
This code is good from now until the end of December, so no matter what holiday you celebrate, Minted has you covered.