The Post Adoption Journey 2023 Cohort
---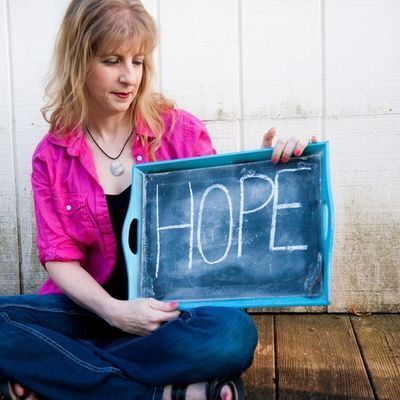 APPLICATIONS FOR OUR 2023 BIRTHMOMS TODAY | THE POST ADOPTION JOURNEY COHORT ARE NOW CLOSED.
---
On Your Feet Foundation is thrilled to partner with Kim Noeth and her incredible program, Birthmoms Today. The 2023 Cohort will work with Kim from February 15 - December 15. Participants will meet monthly in a virtual group setting with Kim and each participant will have one 1:1 meeting with Kim.
Are you struggling with communication?
Together we can develop boundaries and communication strategies to equip you in navigating post-adoption communication. 
Are you in Reunion and Afraid of the Enormous Pressure You Feel To Show Up Perfectly?
So many of the feelings come back when you are in this stage. Stuff you thought you worked past, and suddenly, you are that vulnerable version of yourself again. We can do this big beautiful work together.
Are you afraid you will never find a partner who can accept and support your adoption experience?
Together we are going to learn the powerful actions that will move you from feeling guilty and unworthy to finally feeling acceptance and peace.
Afraid you will wake up and hurt this much every day and nothing will ever really get any better?
Together we can reframe and redefine your adoption story and remove the blocks that keep you from moving forward in your life.
---
MEMBERSHIP INCLUDES:
Monthly Zoom Group Coaching Calls with Kim Noeth, birth mom and CEO of Birth Moms Today to explore the different stages of the post-adoption relationship.
Each member receives a 1-1 personalized coaching call for specific coaching on a difficulty they are currently navigating.
24/7 Membership to the Support Group: Facebook Group Membership where engagement on the monthly topic can take place as well as support and answers to their questions. Birth Moms Today will help moderate and increase engagement by continuing conversions with the moms around that month's focus. Women will receive support from other moms who have walked a similar path in life and become part of a community that navigates the adoption journey together. <3
Adoption-related life modules: packed with tools and tips for navigating the post-adoption journey.
Grief Recovery Support: Grief is a natural response to loss. Moms will learn how to navigate the grief cycles.
---
WHO WILL BENEFIT FROM THE POST-ADOPTION JOURNEY?
Moms who need support and want to learn specific tools and skills for finding peace with their adoption experience.
There are many benefits to embarking on the post-adoption journey. For one, it can help to provide a sense of peace and closure for mothers who have placed their children for adoption.
It can also be a transformative experience that helps moms to do their own healing and become better equipped to have healthy relationships with their children and adoptive parents.
Additionally, The Post-Adoption Journey Program can help moms to impact the world in big ways. By sharing their stories and experiences, moms can help to raise awareness about adoption and the challenges that come with it. They can also provide support and guidance to other moms who are facing similar challenges.
Ultimately, the post-adoption journey is an opportunity for birth mothers to Heal, Transform, and Impact the world around them.
---
PROGRAM EXPECTATIONS INCLUDE:
Show Up: In order for everyone to benefit from this experience, all selected participants are expected to attend all meetings and actively engage in group activities, including the Facebook Group.

Be polite and courteous: Be responsive, but respect boundaries (no middle of the night posts/texts/calls/DMs)

Be honest and authentic: The best work is done when you are being your true self

Actively engage: Respond to communications in a timely manner

Be positive: Share problems and work to identify solutions; avoid focusing on grievances

Communicate: Bring any issues or concerns to the Program Manager
---