Covid Policy for Returning to In-Person Activities
---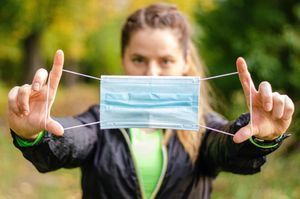 Despite the many challenges of the past year, we have persevered, finding new and creative ways in which to fulfill our mission. As a community we have weathered this crisis because we were willing to look out for and take care of each other, and as the world reopens, we are committed to continuing to keep all of our stakeholders and their families safe.
Information is changing rapidly, and as always, we encourage everyone to visit the CDC Covid-19 response and resource pages for guidance.
On Your Feet Foundation recognizes that the Covid-19 pandemic is not just a health crisis, but a social and racial justice crisis, and as a way of prioritizing the safety and well-being of marginalized and vulnerable populations, will be adhering to the following policies:
---
IN-PERSON MEETINGS & EVENTS
Attendees will be required to provide proof of Covid-19 vaccination before attending an On Your Feet Foundation sponsored in-person gathering held indoors. This includes conferences, social events, retreats, and face-to-face meetings with clients, board members, volunteers, contractors and staff. Proof of vaccine, either a QR code provided by the administering county health department or health care provider, or a front and back scan of your vaccine card, should be emailed to alexis[at]onyourfeetmidwest.org.
In an indoor venue in which each attendee has provided proof of vaccination, masks are optional, provided the county, state or country in which the event or meeting is held allows for it. 
Events and meetings held entirely outdoors, and following social distancing rules, do not require either proof of vaccination or masks. 
For outdoor events where it is not possible to follow standard social distancing rules, we encourage participants to wear masks. 
---
ONLINE OPTIONS
To the extent possible, On Your Feet Foundation intends to maintain accommodations (such as online options) for vulnerable populations. 
On Your Feet Foundation recognizes that reopening guidelines vary from state to state. Our policies reflect our commitment to the safety of our community regardless of the state or country in which they reside.