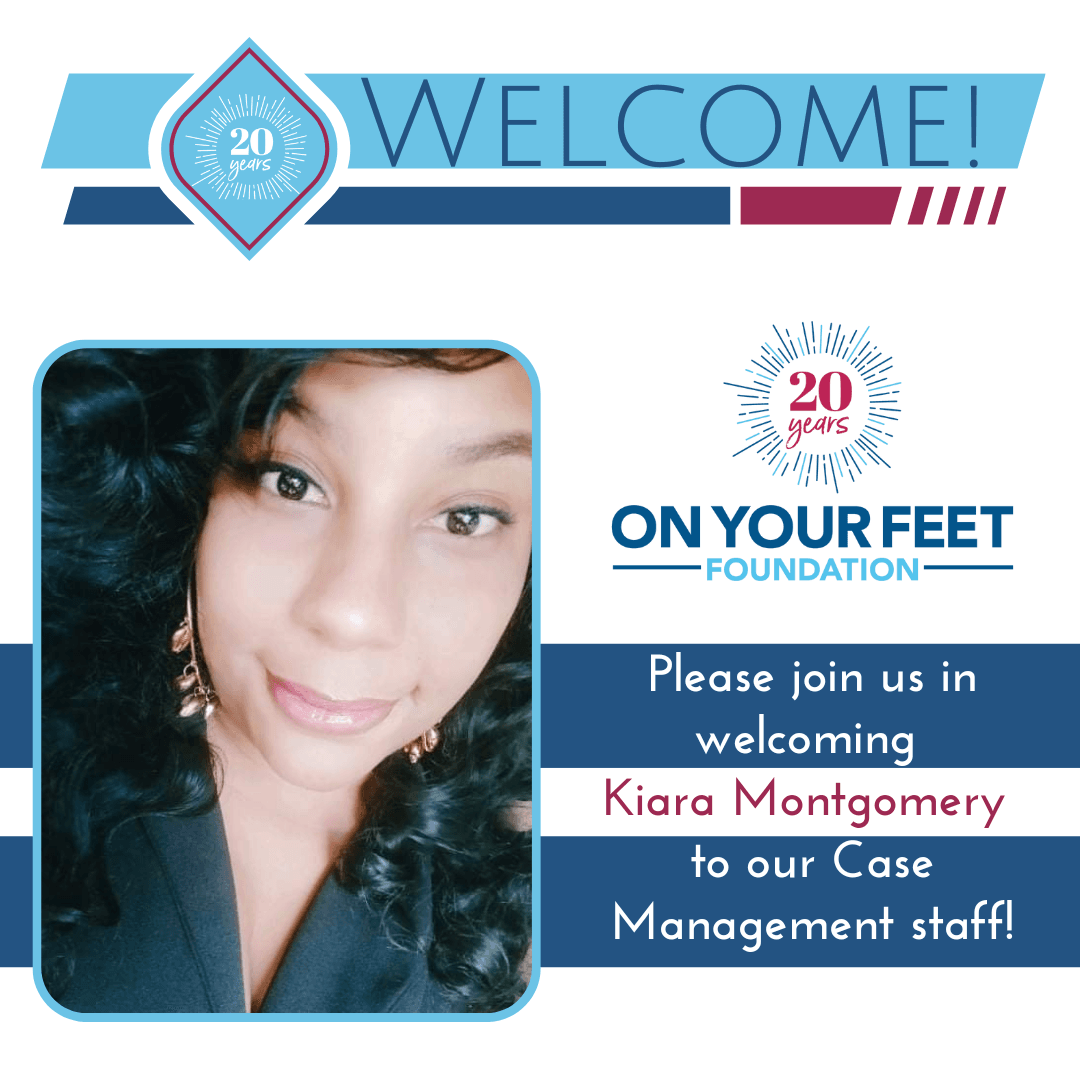 We have new case management staff to introduce to our community, and we couldn't be more excited about the amazing people joining us.
First up, meet Kiara. Kiara Montgomery grew up in Chicago and attended Kennedy King Community College, where she majored in Accounting and Finance. In addition to being a member of our case management staff at On Your Feet Foundation she also volunteers with Volunteers of America and DCFS Birthparent Council. In her spare time she enjoys painting, writing, and playing guitar. We thought it might be fun to play 10 Questions, to get to know her a little better.
What is your connection to adoption? My connection to adoption is that I'm a birthparent. 
Before joining On Your Feet Foundation, what was the most unusual or interesting job you've ever had? What made it so interesting? I was a security guard, years ago. What made it interesting was all the different people you get to meet.
What brought you to On Your Feet Foundation, and made you want to work with birthparents? I was brought to On Your Feet Foundation after I placed my child up for adoption through The Cradle. I was referred to On Your Feet from The Cradle. I wanted to work with birthparents because of my own personal experience with adoption and On Your Feet Foundation helped me so much throughout the years and I wanted to be able to help other birthmothers navigate through the changes and struggles  after adoption.
What are you looking forward to most about your new job? I am looking forward to being to help other birthmothers. 
What might someone be surprised to learn about you? That I know how to play guitar and that I can sing as well. 
When you aren't working, what is your favorite way to relax? Bubble baths and wine.
If you could have dinner with anyone, living or dead, who would it be? Why? My mother because i miss her so much.
What is the last show you binge-watched? What is the next one going to be? The Umbrella Academy and the next one will be POWER.
What is the last thing that made you laugh? My kids.
Who inspires you? Why? My grandmother. She inspires me because she was able to work in finance and still be able to raise all three of her grandchildren by herself. I admire her strength and  her resilience.
We are so lucky to have Kiara joining our staff: her knowledge, kindness, and lived experience make her a valuable resource for our community, and we are so glad she is here.