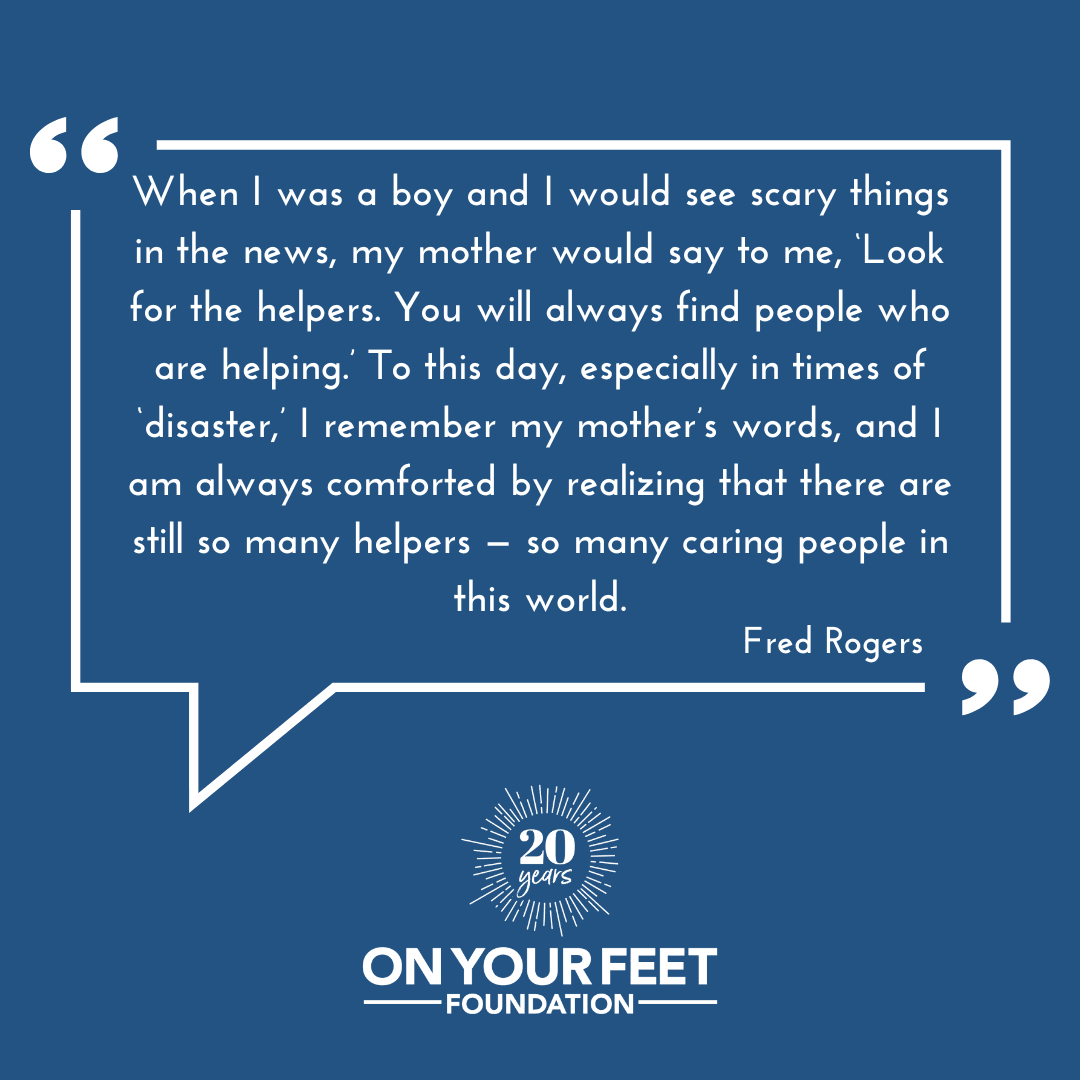 The deadly shooting on July 4th hit very close to home for us. Highland Park is  just up the road from Evanston, where we are headquartered, and we are heartbroken to think of how much pain our neighbors are in right now. It is beyond comprehension that people died because they wanted to watch a parade with their family, wanted to  sit in the sun, celebrate a holiday, talk to their neighbors, and cheer for every entry in the parade.
It serves as sad reminder that mass shootings happen in America every day: more than 314 so far in 2022, so many that we are compiling a list of resources for our community; places that can help in times of tremendous trauma and grief.
If you are in crisis, reach out to the Crisis Text Line. The Disaster Distress Helpline, or the Suicide Prevention Hotline for help. 
Crisis Text Line: Text HOME to 741741 to reach a volunteer Crisis Counselor. Free, 24/7. They also have an excellent resource to help people cope with gun violence.
Suicide Prevention Hotline: 1-800-273-8255 The Lifeline provides 24/7, free and confidential support for people in distress, prevention and crisis resources for you or your loved ones. After July 16th, 2022, 988 has been designated as the new three-digit dialing code that will route callers to the National Suicide Prevention Lifeline.
The Disaster Distress Helpline is a 24/7, 365-days-a-year, national hotline dedicated to providing immediate crisis counseling for people who are experiencing emotional distress related to any natural or human-caused disaster. Call 1-800-985-5990.
Other Helpful Resources
The National Child Traumatic Stress Network: parent guidelines for helping children after a mass shooting, including how to help youth after a July 4th shooting, and resources for adults coping with trauma. They also have a helpful timeline of activities to promote mental health recovery after a traumatic event. This whole website is an incredible resource in times of trauma. 
The National Institute for Health has advice for parents on how to best help children and youth after a traumatic event. They also have an excellent resource for adults coping with a traumatic event, and a separate resource for teenagers.
The Center for the Study of Traumatic Stress: coping with stress after a mass shooting.
The American Counseling Association has help for coping in the aftermath of a shooting.
The Transcend App, designed by the National Mass Violence and Victimization Resource Center helps survivors, their families, and anyone who would like to support those affected by mass violence. NMVVRC also maintains a state-by-state resource list for victim assistance services.
The American Psychological Association offers advice for managing your distress in the aftermath of a shooting.
Voices Center For Resilience has traumatic events tip sheets for survivors and witnesses.
From Healing to Action: A Toolkit for Gun Violence Survivors and Allies.
Everytown has a comprehensive guide  aimed at helping people experiencing trauma due to gun violence.
More than one hundred people a day die from preventable gun violence in the United States. Working to change that is Moms Demand Action, a grassroots  movement of Americans fighting for public safety measures that can protect people from gun violence. If you are looking for a tangible way to help end needless gun-related tragedy in America, they are a great place to start.