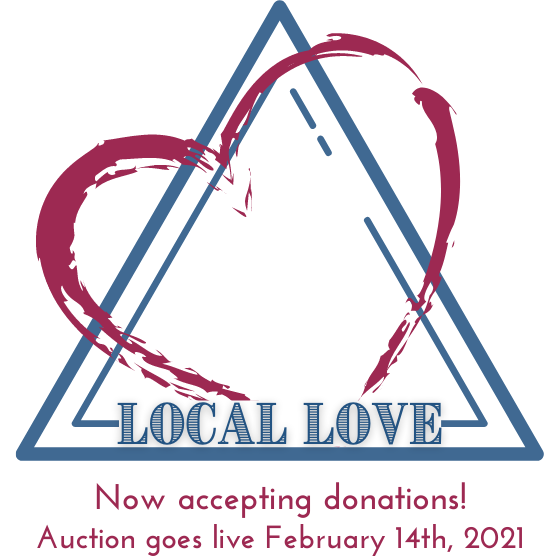 Last April, On Your Feet Foundation launched a fundraising initiative we called Local Love: a collaboration that made sure local businesses, hurt by Covid19, were getting the community support they needed to stay afloat, while raising money to support our mission. It was a fantastic success, raising  $4,000 to support our birthparent services and so many small businesses expressed their appreciation for the support in uncertain times. We are excited to announce that On Your Feet Foundation's Local Love gift card fundraiser is back! And, we cannot think of a better way to thank and support local businesses than joining us in this event. Who helped you keep your pantry stocked or your spirits up in 2020? Let's show them some love! What beloved businesses and services may need your help to ensure that they are still there for years to come? Let's definitely show them some Local Love! 
Here is how to get involved: 
We are asking individuals to buy gift cards from local businesses and donate them to On Your Feet Foundation for an online auction. Your participation will support your local businesses and On Your Feet Foundation, a nonprofit organization providing post-placement support to birthparents. You buy a gift card to a favorite local business (Think about the local restaurants, bars, coffee shops, spas, retail shops, theaters, art studios, etc. that have either been required to close or are seeing a drop in business due to social distancing.)
You donate the gift card to On Your Feet Foundation, which you can write-off on your taxes because we have 501(c)(3) status.
Send us the gift card. By email (preferred!) to: Allison, Or by mail to: 1555 Sherman avenue, #173, Evanston, IL 60201.
The auction will go live on February 14th, on 32Auctions.com - we will post a live link closer to the event.
Join us February 14th-17th to bid on items and refer friends to the auction site.
We all want to support our local businesses and non-profits through these times. Here is a great opportunity to do both! Contact Allison if you need ideas for gift cards or would like promotional materials to distribute. If you are interested in supporting Local Love, but not able to purchase gift cards, you can still bid on items when the auction goes live. You might catch a great deal on a local favorite! And, everyone can help by sharing with friends and family. 
Collecting gift cards now. Auction goes live Feb. 14, 2021.