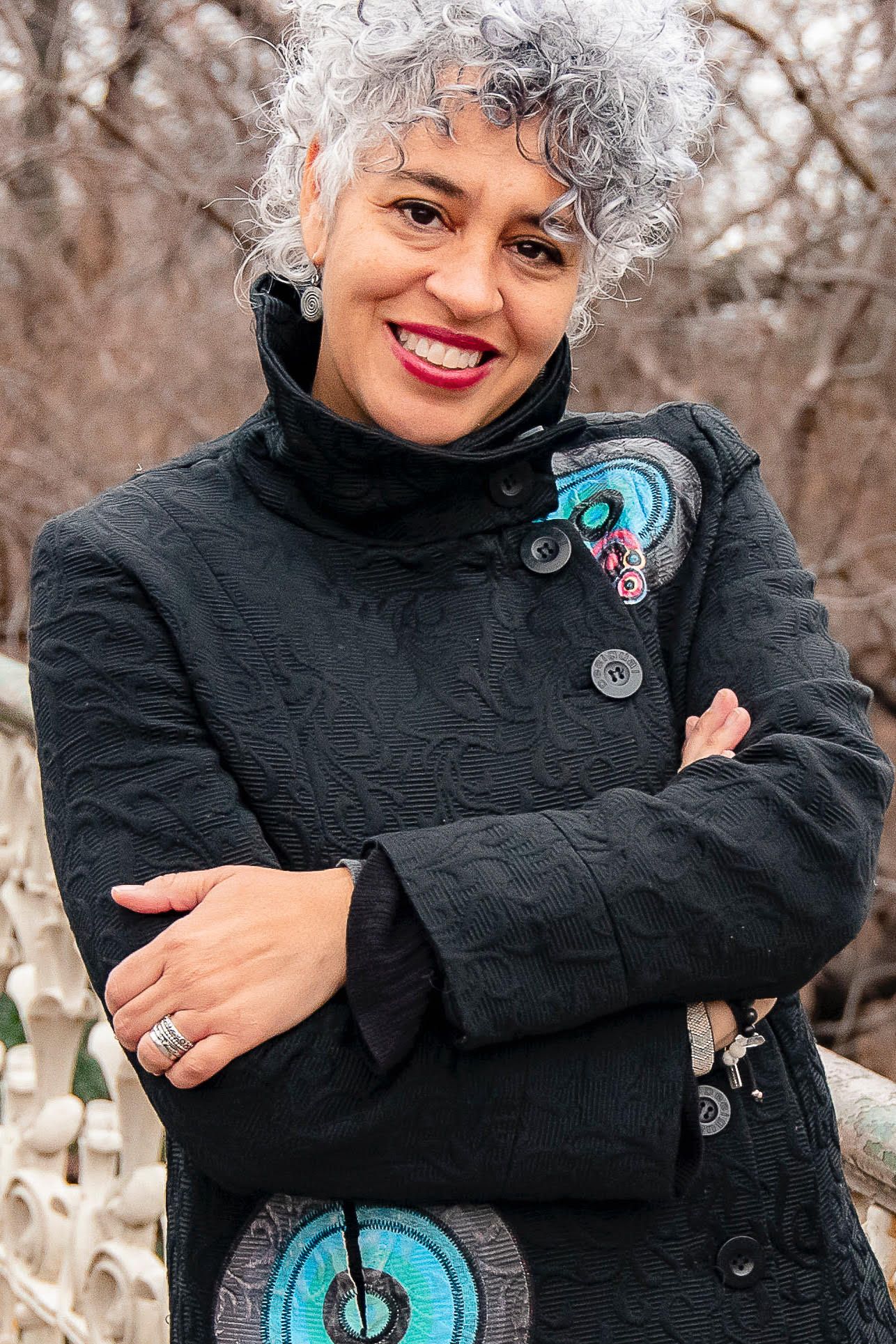 Pamela Cook is a Life Coach, a Transformational Speaker, and a Performer, who has dedicated her life to addressing social issues, equality, and personal development. She has been featured in the Chicago Tribune, Chicago Magazine, Fox News Chicago, and Evanston RoundTable and has spoken on the Oprah show. Most recently, she was a featured speaker at CAFFA. Pamela has been a teaching artist at the University of Chicago and Lookingglass Theatre.  She was born, adopted, and raised in the rural Midwest, and is the biological daughter of a mixed-race couple at a time when interracial marriage was still illegal. "I was born with diversity and social conscience in my blood," she says, and that comes through in her work.
In 2008, she founded Mosaic Experience, where she helps organizations shape their culture and work environments. She focuses on real dialogue, putting goals into action for both quick and long-term results, and by being able to see and articulate the 'elephant in the room' for teams, to create a culture of inclusion.
As a Life Coach, she provides both one-on-one coaching, small group interactive sessions, and large auditorium motivational presentations. She helps people work through the challenges they face in order to find quality of life. Pamela understands the importance of asking meaningful questions, and through them, is able to focus on finding the root of what stops her clients from finding their passion and achieving their life's purpose and goals. "We are born from love, and we are love," she says, and from that starting point, she is able to help people get back to the very core of who they are, to help them create a more prosperous, authentic, celebrated, and balanced life. "Finding that self-love," according to Pamela, "gets us back to authenticity, and authenticity is freedom."
Pamela was a facilitator for the Anti-Defamation League for 25 years, during which she led hundreds of programs, including Anti-Bullying, Peer Mentoring, and Anti-Bias workshops for students and teachers. Pamela was the co-founder of Bridge Communications, where she mentored adoptive parents how to raise a child in an inclusive, multiracial home. "It is important to make sure that you are your child's ally," she says. "Talking to them; listening to them fully, and having empathy. It's a problem if your children are questioning if you, as a parent, would stand up for their race, ethnicity, ancestry, etc. I feel that that is a problem, if they are even questioning that."
​We are so fortunate to have Pamela speaking at our Activism in Adoption Speaker series. If you would like to learn more about Pamela, you can visit her web site, Facebook page or find her on Instagram. Tickets are still available.