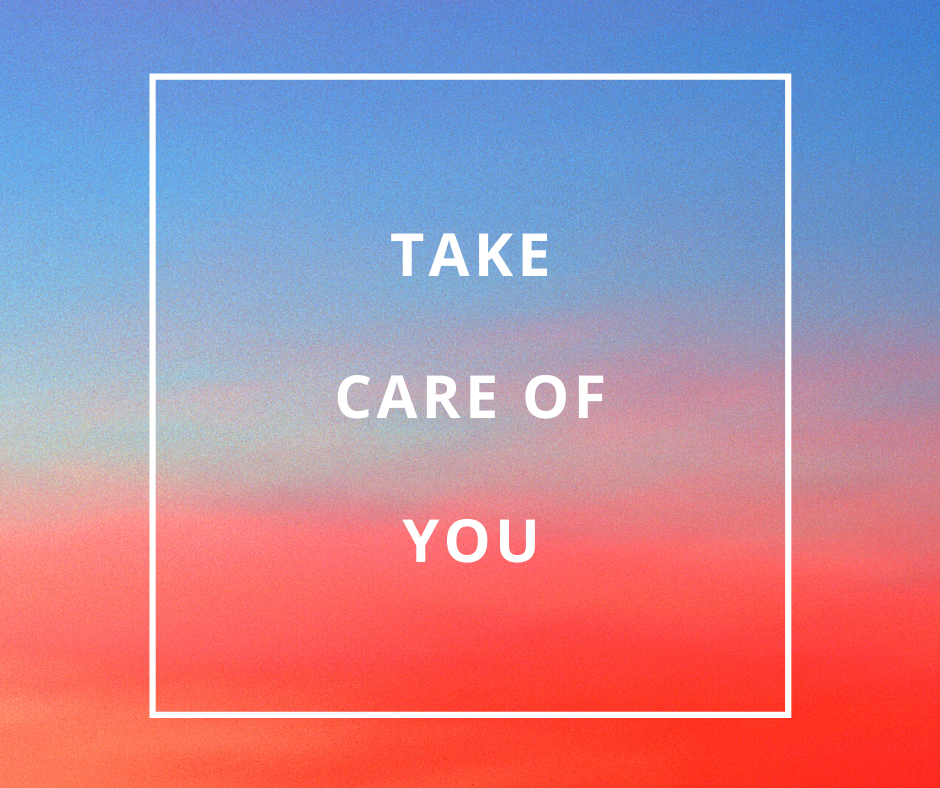 Back in March when this pandemic came crashing into our lives, we started our BirthmomsConnect calls to help create a sense of togetherness, support, and comfort in our community. It was a stressful time, full of uncertainty, unable to predict what the future would hold. Our emotions were bouncing all over the place and many of us felt a loss of control over our lives. Fast forward to today - we have gotten used to this weird "normal," with the summer weather helping to lift our spirits some, yet there is still that looming fear of what the winter months will bring...
Will we be back on lockdown?
Will they ever find a vaccine?
How long will our lives feel like a pendulum swinging back and forth?
Add in everything happening with racial injustices, the upcoming election, and questions about job security and our stress-levels seem to be rising again.
For a few months, our BirthmomsConnect calls focused on Self-Care. We know how easy it is to feel overwhelmed and out of control, having to shift our focus to helping everyone else, forgetting to take time to take care of ourselves. For that reason, we wanted to provide as many tools as necessary, to remind, reassure, and encourage everyone that it's okay to take time to take care of us, especially in times like these. 
For that reason, we have created a series of pieces reviewing all of the Self-Care topics we discussed on our BirthmomsConnect calls. These tips are simple things to do to take the best care of you! Take notes, or print them out, stick them on a mirror and remind yourself that you are important, your health and well-being are important, and YOU GOT THIS!
---
SCHEDULING AND ROUTINE
We are creatures of habit. Routines and scheduling (no matter how simple or complex) help us stay focused, be less stressed, get more sleep, eat better, and overall, just keep us healthier. 
Maintaining your day. It sounds simple and it can be. But, when dealing with the complexity of not knowing what to expect, it's easy to forget to do even the most routine tasks. Making a schedule allows us to prioritize our needs, making us feel more in control, less stressed, and not only able to take better care of ourselves, but our loved ones, as well. There may be mayhem happening all around, but a schedule can help us remain calm. 
So, we encourage setting a schedule for yourself. Write it down or put in your phone calendar - just have it somewhere that's accessible and where you will see it. Set your alarm to wake up a specific time each day. Remind yourself to get dressed, brush your teeth, make your bed, to move, eat, drink, and sleep. 
Some ideas to include in your schedules:
Get up at roughly the same time (at least on weekdays)
Brush teeth, shower, put on deodorant, get dressed, wash face, etc
Drink coffee, eat breakfast
Take meds/vitamins
Make bed
Workout
Call a loved one, text a friend, email a relative
Take a break, mindful movements
Go outside for 5 minutes
Take the dog for a walk, feed a pet
Make lunch, eat lunch
Do something productive (work, remote learning, household chores)
Make dinner, eat dinner
Do something fun
Unplugging
Get ready for bed, Go to bed, read a book for 10 minutes before bed
Make choices that work for you; it can be a really detailed calendar or a very general to-do list - everyone is unique and different schedules will work for different people. At a minimum, we suggest taking time for yourself, making healthy choices, prioritizing important tasks, reconnecting with things/skills/people you enjoy, and being kind to yourself when things don't go as planned.