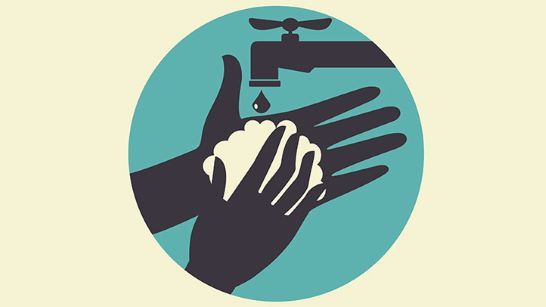 Communicable Diseases Protocol for On Your Feet Foundation Retreats & Events
On Your Feet has adopted strategies, based on recommendations from the CDC, WHO and IDPH, that are aimed at minimizing the potential that communicable illness(es) will occur (prevention). These strategies are being shared with each of our retreat participants. As of now, all events are being held as planned. We continue to monitor the situation and will make any necessary adjustments based on the guidance of our local health departments.
All of our retreat venues will have access to antiseptic wipes, hand sanitizers, and antibacterial hand soap for use by retreat facilitators and attendees.
The best way to prevent infection of any communicable disease is to avoid being exposed to the virus that causes it. Stopping transmission through everyday practices is the best way to keep healthy:
Cover your mouth with a tissue when coughing or sneezing or cough into the inside of the elbow. Throw the tissue into the trash after you use it.
Wash hands often and especially before eating and after contact with public surfaces. Wash with soap and water for at least 20 seconds (sing Happy Birthday 2x). If soap and water are not available, use an alcohol-based hand cleaner.
Avoid touching your eyes, nose, mouth, and face, in general.
Try to avoid close contact with people who are sick.
People who are sick should stay home and avoid contact with other people until they are well.
See your doctor if you have a fever, cough, body aches and/or fatigue.
Clean and disinfect frequently touched objects and surfaces using a regular household cleaning spray or wipe.
Utilize Universal Precautions (see Retreat Facilitators/Event Staff for further instruction).
On Your Feet Foundation is asking our staff, clients, board members and volunteers to do their part to contain the spread of any communicable illness - stay home from retreats or events if you have exhibited any signs of the flu, or if you are not feeling well within the past 5 days. We are also asking that if you have had a known exposure to someone with a communicable disease in the past 10 days, to consider staying home from any retreat/event. In the event that you are ill and unable to attend a retreat or other event, and upon receipt of a doctor's note, On Your Feet will refund or issue a credit for any retreat/event payments. *Please note if anyone arrives at a retreat/event who poses a communicable disease risk, On Your Feet staff/representatives reserve the right to request that the attendee leave the retreat/event.
If you are looking for more information about preventing the spread of disease or protecting yourself and/or your loved ones, you can check out the Center for Disease Control (CDC): https://www.cdc.gov/