Cathy Crossno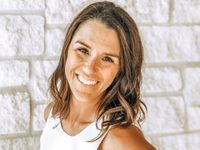 Birthmom & Advocate
Cathy is a full time wife and mom of four who lives in a small town outside of Houston, Texas with her family. She has been married to her husband, James, for 16 years and their kiddos range from 5-12.
She is also the birthmom to an amazing 19 year old named Lexi. With unconditional love, understanding, hard work, Cathy, Lexi and their families have created a wonderful open adoption.
Cathy and her family are active members of their church and lead an adult small group at their home every week. Cathy also has her own health and wellness company and has a passion for helping others. She loves to read, she loves all things Pioneer Woman and considers chips and queso her love language! Her favorite past time....anything that involves her husband and kids.