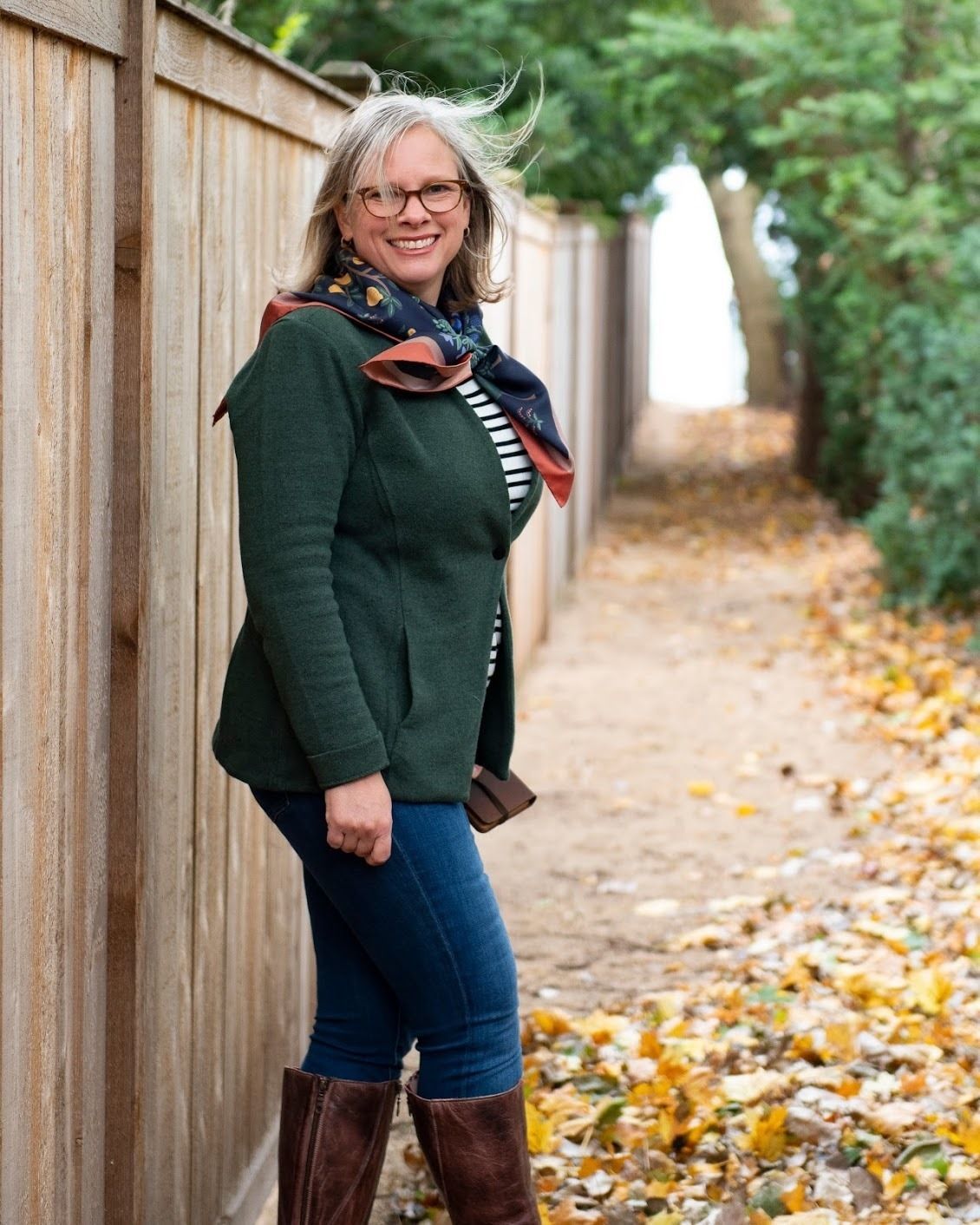 Gratitude… we talk about gratitude a lot this time of year. We remind ourselves what we are grateful for. Some do gratitude challenges throughout the weeks leading up to Thanksgiving. Others go around the Thanksgiving table, each family member or friend citing something they are grateful for. This year, of course, is different… our tables will likely be emptier, or shared with a computer screen and another family get-together hosted by Zoom. Many will have empty seats at their tables because they have suffered losses we could not have imagined a year ago – family members and friends lost to a virus we didn't know existed a year ago, jobs we thought secure, but no longer exist. So gratitude, this year, may seem like a pitiful attempt at trying to find a silver lining where none exists.
But there is still much to grateful for…
When we were shut down in March, we did not know how we would weather this storm. Not only did we have to move all of our programming to a virtual platform, but our fundraising had to be adapted, as well. Gather was canceled – with scant hope of it happening in the fall. We didn't know if there would be a way forward. It was scary and stressful and, yes, many tears were shed (especially when PPP funds didn't come through the first time around). But our staff rallied and our board rallied and our community rallied. We pivoted (another word that may be stricken from our vocabulary after this year is over) our programs online and we found we were reaching birthmoms who never had access to our services due to distance and were so very grateful that they now did. It wasn't easy, of course. Our staff was facing the same fears and uncertainty as everyone else, managing kids and e-learning, and yet they showed up day after day (virtually, of course) and, together, worked a lot of magic. And for that, I am grateful.
Our board came together, at first meeting weekly, to put together fundraisers that not only benefitted On Your Feet, but also supported our community businesses, purchasing gift cards to local restaurants and shops and donating them to our auction. Our birthmom and social worker board members helped share the burden with our staff by moderating our thrice weekly Zoom support calls. And our Development Committee worked tirelessly to put together an incredible 4-part series – something we had never done before – connecting us with some of the most impactful voices in the adoption community – Pamela Cook, Kevin Hofmann, Nam Holtz, Shanyce Henley, Stephanie Lundeen, Cathy Crossno, Liz Pryor, Dr. Beverly Daniel Tatum, Hope Baker and others. And for that, I am grateful.
My home became a mailing facility so that we could send bracelets to 250 birthmoms when we couldn't host our annual Birthmothers Day gatherings. My daughter made custom cards reminding every recipient that we were thinking of them on Birthmother's Day and my sons helped package each bracelet and get it in the mail. Our retreat director, Vicki, came to my house on a broken foot so that we could package 20 boxes for our retreat attendees; her mom making On Your Feet masks for everyone. And for that, I am grateful.
I am also grateful to those of you who hosted fundraisers for us, who baked amazing cookies, who bought t-shirts and sponsored bracelets (and to Lena who made the bracelets!). I am grateful to donors who un-restricted restricted funds. And to donors who sent checks this summer even though they already donated this year. Thank you.
I am grateful because when I look back on this year, while it was awful, it was also amazing. And while I do not know what next year will bring, I do know this… there is not a group of people in this world with whom I would have rather weathered this storm. You all are rock stars. And I am ever so grateful for you. From the bottom of my heart, thank you.
(photo credit Raul Dario Amezquita. Raul has partnered with us to help families get gorgeous family photos in time for the holiday season. Book a session with him and mention our name, and he will donate a portion of his sitting fee back to us, to help support our mission.)