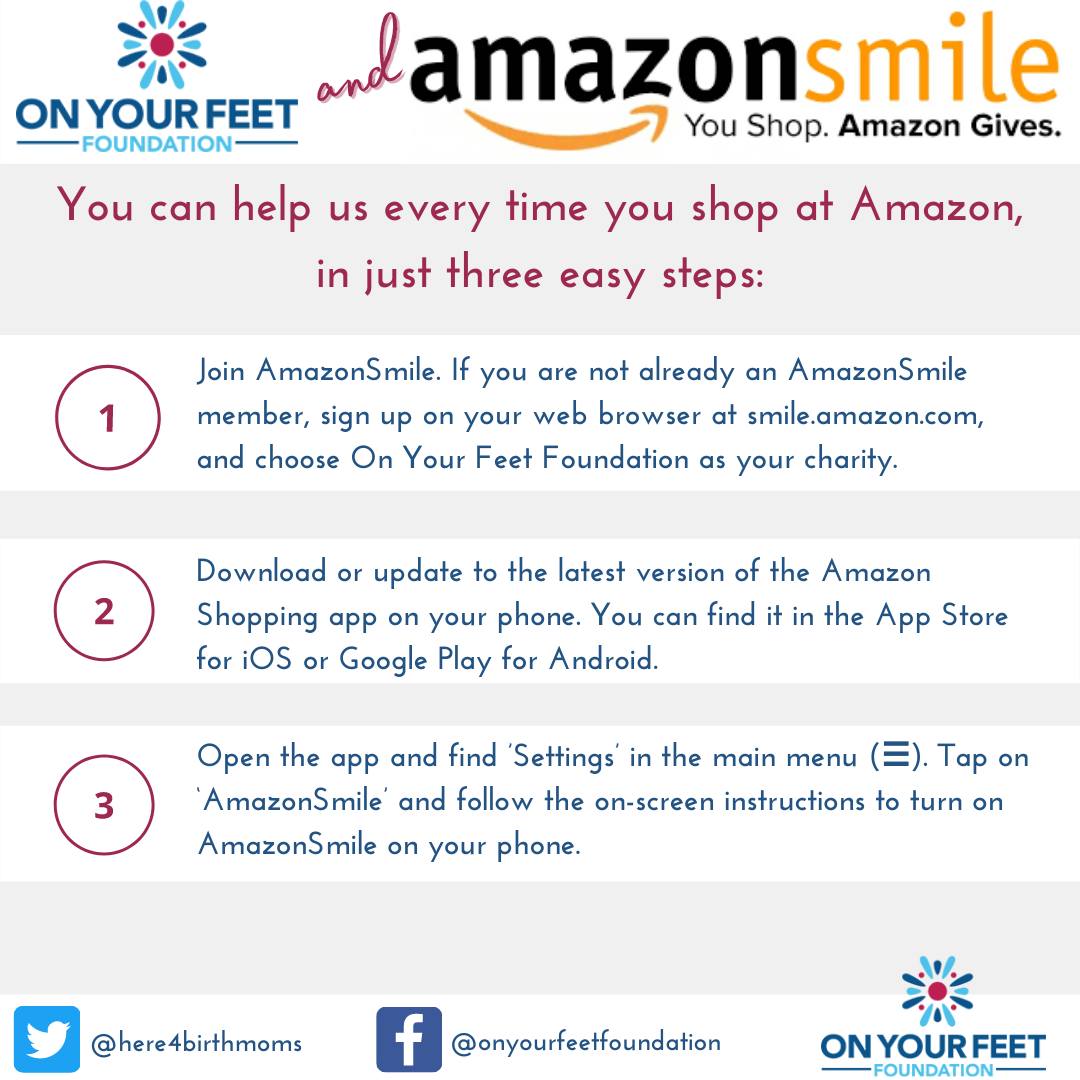 This holiday season, you can turn your Amazon purchases into a force for good. With every eligible purchase, Amazon Smile donates 0.5% back to us. Nothing changes about your Amazon shopping experience - it's the same products, same prices, same service - but every purchase you make generates a donation to us, helping us provide support and services to birth parents.
It's so easy to get started!Visit Amazon Smile to make us your designated non-profit, and then follow the simple instructions in the graphic to make sure purchases made on your phone app are also counted.
Thank you so much for your help and support. This year, we've been able to do so much for so many of the people we serve, and we could not do it without you.
Looking for us online? You can also find us on Facebook, Twitter, and Instagram.