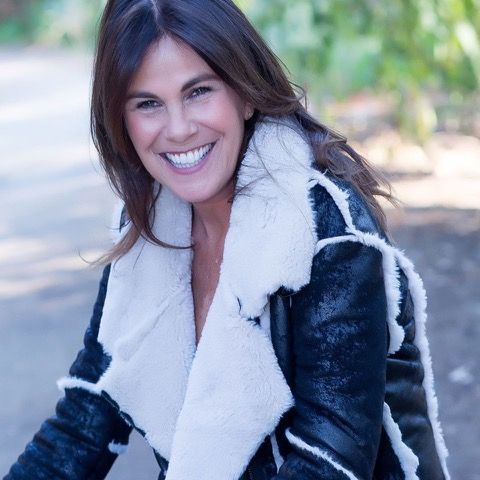 November 1st was the final installment of our Activism in Adoption Speaker Series, and it was a little bit different than the previous three because participants had the chance to join thematic discussion rooms afterward, in order to connect with each other, share their own stories, and ask our panelists and participating speakers questions that had come up during the past three sessions.
But before that happened, we first had the opportunity to hear our final speaker, Liz Pryor, who is an author, relationship and life advice expert, and whose memoir, Look At You Now, (a Chicago Tribune bestseller), chronicles her birth mother experience and the lessons she learned as a result. One of the highlights of this entire speaker series has been listening to our speakers give us an account of their triad experience. They have each gone to vulnerable places, and presented their stories – unvarnished and honest – to our audience, and Liz's story and the lessons she pulled out of her life continued this theme. Liz's talk was grounded in understanding shame and judgment; both the power those things can hold over us, and about how we have the power to let them go.
What has made our Activism in Adoption series such a transformative experience is the way in which birthmother and adult adoptee voices have been privileged in the conversation surrounding adoption. Predominantly, the narrative of adoption is told by adoptive parents, whose viewpoints are very much rooted in their experience in the adoption triad. But their experience isn't a universal one for all triad members, and that point was very much driven home as Liz told her story, which began with the revelation that she had kept the fact that she was a birthmother a secret from friends and family for more than 30 years.  It's surprising, but also, not an uncommon experience for birthmoms, especially at that time, to be made to feel as if letting people know what they were going through would somehow negatively affect the opportunities life might otherwise have for them. But that secret-keeping becomes a double-edged sword, because it keeps women from being able to get support when they most need it, from the people in their lives. And it also becomes the catalyst for shame, and for judgement.
"There's an enormous amount of judgment that comes in from the outside, but it is we who hold it, and carry it, and give it life inside of us."
As Liz continued, we heard about how she learned to let that judgment go, and how we all might find the strength to love ourselves and embrace our personal journeys, wherever they lead us, and how to seek out silver linings, always. And it was her experience and example of how to let go of internal judgment that our moderator, Pamela Cook, used as the catalyst question placed to each breakout group.  "How can we let go of internal judgment," she put to the audience, and then participants had the opportunity to talk about that question using the entire speaker series as a basis for discussion.
We went into the Speaker Series saying that we wanted to create an opportunity for all members of the adoption triad to participate in the hard conversations; the conversations we never have, because we don't have the tools, or the resiliency, or the language to have them. But after Liz's talk? We had them, in every breakout room, with audience members able to share their own stories, ask questions of our speakers and panelists, and come away with a better understanding of other people's lived experiences.
It's hard to believe that our Speaker Series is now finished. We cannot thank all of our participants enough for all they shared with us, and taught us. Our thanks to birthmothers Cathy Crossno and Liz Pryor, Race and culture expert Dr. Beverly Daniel Tatum, all of whom shared their expertise with us. We are also thankful to panelists Shanyce and Stephanie, who shared their relationship as birth mother and adoptive mother, Nam Holtz, an international, interracial adoptee, and Kevin Hofmann, an interacial adoptee, all of whom brought their experiences and lessons learned. And finally, and with tremendous gratitude, we thank Pamela Cook, who was not only our first speaker, but also moderated the entire series, bringing her gentle wit and wisdom in service to this event, making it a tremendous success.