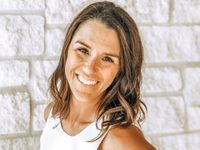 This past Sunday was the second week of our 4 week Activism in Adoption Speaker Series, and our Speaker was Cathy Crossno, who gave us a moving and honest talk about her experiences as a birthmother while addressing the relationships between all points of the triad. Joining her were our panelists: Nam Holtz, whose award-winning documentary, Found in Korea explores birth search, along with birth mother Shanyce and adoptive mother Stephanie, whose joint blog, Our Amazing Forever Family, chronicles this complex blended family created through adoption and the miracle of love, along with our series moderator, Pamela Cook, who also spoke last week about her experiences as a transracial adoptee.
"No one prepares you to be a birth mom,"  Cathy told  our audience, and that sentence resonated for a lot of people. Never shying away from the difficult parts of her story, Cathy gave us an unvarnished glimpse into her world, from the months leading up to placing her daughter for adoption to  the close relationship they have today. She talked about how her relationship with her daughter's adoptive parents formed and evolved, and spoke about the complex emotions surrounding her pregnancy experience, at one point sharing what is like to be pregnant at a sonogram appointment with the hopeful adoptive parents of the child you carry:
"I remember meeting at this location to find out the sex of the baby, and we found that we were having little girl, and I remember them all. There's a woman congratulating them and everybody was so excited and I remember nobody saying anything to me, and even in the parking lot when we left there was, you know, just excitement as there should be, but I quickly found out that somebody else's excitement and  happiness I felt like it was at my expense and was my heartache."
Afterward, Cathy, along with our panelists, took questions from the audience: adoptee/birthfather relationships; adoptee fears; bicultural integration, building trust, and the importance of honesty in building and maintaining relationships within the adoption triad. From the beginning, we intended our Speaker Series to be a safe place to address topics that often get ignored despite their relevance and importance, because they are hard conversations to have, or because we don't always feel like we have the tools necessary to do so. Thanks to our speakers and panelists, we have created that safe space, and while some of the questions (and answers) maybe difficult, it has been a tremendous opportunity for growth.
While there was pain in Cathy's story, there was so much joy, too. And while we could quote extensively from her talk – it was that good – we will leave you with this:
"There's not a Handbook for open adoption. I wish there was but you know it has been full of heartache,pain, and grief and it can definitely be super messy but I am here to tell you that it can also be wonderful and beautiful and I feel like the hard is what makes it so beautiful."
If you missed the opportunity to hear Pamela or Cathy speak, we are still offering tickets to our speaker series. We are recording each speaker, and ticket holders have an opportunity to watch each talk after the fact, which is helpful not only because there is so much to unpack in ninety minutes that a rewatch is definitely beneficial, but also so that attendees who may have a conflict with the time a live talk is scheduled can still participate asynchronously, on their own schedule. All ticket proceeds benefit the birthmothers we serve. More ticket information can be found here.  
Up next week, Dr. Beverly Daniel Tatum  addressing the intersection of race and adoption, along with panelists Shanyce,  Kevin Hofmann, and Nam Holtz.